Sports Nutrition and School (SB-19) Machines
We also offer 100% SB-19 compliant machines for schools, Sports Nutrition machines for gyms and several other varieties to suit your needs..

All of our vending machines are equipped with infra-red delivery-assurance sensors, debit/credit card readers, custom graphics and wireless reporting devices to ensure reliable operattion and product stock.
Ever put your last bit of pocket change into a vending machine, hoping to relieve your nagging hunger, only to have it eat your money and give you nothing in return? I don't know about you, but that drives me nuts! Or worse, maybe you're the "contact person" for all vending related issues at your company. I can only imagine the kind of things you must hear from disgruntled vending patrons!
That's why we decided to employ the highest-quality USI snack/drink combo machines on the market and load them with high-tech features to ensure smooth operation and reliability. In addition to debit/credit card readers and infra-red delivery assurance technology from iVend, our machines are also equipeed with remote diagnostics and inventory reporting capabilities, which will alert us via the internet if there is a machine that requires service. This helps ensure that your favorite products will always be fresh, fully stocked and vending properly!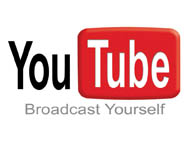 Lean Machines videos coming soon! Please check back!
In the next few months we will be adding lots of videos to this site and our youtube page. Please check back soon!.