What can Lean Machines do for you?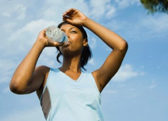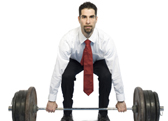 Boost productivity, cut costs and create a more positive work environment.
Statistics show that institutions with healthy eating and fitness programs enjoy reduced health costs, absenteeism, and staff turn-over along with boosted productivity and morale.

Reduce health care costs
Whether you operate a law firm, college, university, medical facility or K-12 school, everyone will benefit from increased health and reduced health care costs through healthier eating! ! But don't take our word for it! Studies prove that employee wellness programs offer some great benefits!
create a positive, healthy environment
Who doesn't love to feel healthy? In general, healthier people are happier people who create a positive, more productive environment. How many times has junk food put you in a junk mood? Our healthy snacks and drinks will give your establishment a positive boost.
keep your existing candy/soda machine
We realize that not everyone wants to eat healthy all the time. It's our goal to offer people healthier choices, not take away their favorite snacks (even if they are filled with trans fats and sugar). So if you'd like, we will be more than happy to place a Lean Machine right next to your existing candy vendor!
get paid to get healthy
Choosing Lean Machines for your location creates a win-win-win situation for everyone involved! But as an additional bonus, our Profit Sharing Program may entitle higher volume locations to a share of qualifying sales. Please contact us today for more information!